Welcome to Avon United Methodist Church
Join us for worship on Sunday mornings
at 8:15, 9:30, or 11:00 am.
Church-wide series continues through
Sunday, October 1st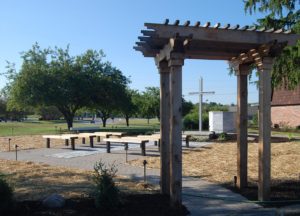 The Memorial Garden committee would like to invite you to a dedication and celebration of the Columbarium and Memorial Garden on Sunday, October 1st. There will be a short presentation in the Chapel immediately following the 11:00 am service, followed by a dedication in the Memorial Garden led by Pastor Larry.
Looking to change your financial future? Then Financial Peace University is for you! We will be meeting Sunday nights from 5:00 – 7:00 pm from 10/15 to 12/10. Childcare is available for those who need it. There is a nominal cost for this class, but some financial assistance is available. For more information, contact Drew Hintz at drew@hintz.cc
If you are still unsure, we will be holding a Preview Night on 10/11 at 6:30 pm.